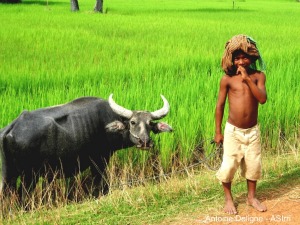 The project main achievements over the 2009-2011 period are:
- The team is established in Kampong Thom since July 2009.
- The general assembly gather staff, FWUC representatives, experts, FWN and CEDAC since October 2011 and it has elected a Management Board.
- The ISC is registered as a cambodian NGO since December 2011.
Set up services and the contractual approach
Deliver services to 7 FWUCs and 1 Farmers' Organisation within 6 provincesand in particular:
- Develop users and plots database for Pram Kumpheak, Stung Chinit East and Sdao Kong
- Develop accounting tools for Stung Chinit and Sdao Kong
- Financial audit of Prey Nup
- Create financial procedures for PUAC
Fund infrastructure rehabilitation and construction:
- 4 new structures built in Pram Kumpheak
- maintenance of main and secondary canal B in Teuk Chha
- construction of Stung Chinit East canal
- maintenance of the pumping station of Sdao Kong
En savoir plus